Los Angeles Speech Coach Duane Smith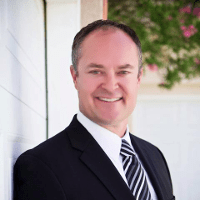 My name is Duane Smith. As a full time public speaking professor and professional speech coach, I have spent well over 12,000 hours helping groups and individuals in both, the corporate and academic worlds, develop and improve their public speaking skills.
I can help you overcome your fear of public speaking by teaching you how to manage your nervous energy! Fear is energy, and energy, when managed properly, emboldens the speaker. A speaker's energy lights up the room and the audience. Furthermore, energy is not something that can simply be removed, it must be spent! Basically you have two options regarding fear: As a speaker you can learn to manage and channel your speech anxiety into positive energy, or, you can try to ignore your fear and remain miserable!
The two questions I am most frequently asked are, "How do I get over the fear of public speaking?", and "How do I become a better speaker?" The answer is the same for both: Committed preparation!
Preparation is Key for Public Speaking
This is the key to a successful presentation… Always! My training will thoroughly prepare you for any presentation. I will introduce you to some very simple, foundational practice techniques that will not only guarantee your speech is a success, but will also help you feel much more confident! The truth is that if a speaker has a properly prepared speech, and is committed to a practice plan, he or she will deliver a successful presentation! I can help you prepare and deliver that very successful presentation. Additionally, I will provide you with a workbook authored for the sole purpose of helping speakers properly prepare, and deliver, any and all speeches.
I will share with you a solid structure that will enable you to effortlessly organize your thoughts and information that will carry your audience through any presentation. Because discerning words require an equally strong structure for delivery, I will teach you how to choose your words wisely, structure your thoughts and information clearly, help you create attention grabbing introductions, write memorable conclusions, and teach you how to effectively cut useless words so that you can attain smart word economy.
Win the Respect of Your Audience!
A public speaker's audience is always their number one concern! As a speaker you must be audience-centered and realize that each audience is different. Let me explain. You may be trying to sell something, earn a vote, sway a jury, explain a technology, motivate employees or troops, or just make a memorable best man speech. If you give the audience what they want, they will respond by giving you what you want! My coaching techniques will help you become an audience-centered public speaker.
The ultimate goal of any speaker is to win the respect of the audience by demonstrating credibility and authority. I will help you capture the audience's rapport by helping you build and sustain your credibility as a public speaker. Whether you are delivering a sales presentation, a political speech, court room testimony, a technical presentation, motivating employees or troops, or just giving a speech at a wedding, I can help you achieve credibility with any audience.
Your Number One Skill Set
For many individuals and organizations, public speaking is an important and necessary skill that needs to be practiced to reach professional goals. My public speaking training provides valuable presentation skills that will increase your self-confidence and allow you to become a more persuasive presenter. Enhance your presence, credibility, and success! You or your organization will definitely benefit from learning this invaluable skill. Whether you're a professional, a student, an ESL learner, adult or youth, it is never too early or too late to develop your number one skill set!
Whether you have a large organization or small business that requires a 3 hour speech workshop, or an in-depth 8 hour public speaking course for your employees, or an individual that desires a private speech coach, I can help you with all of your public speaking training needs and attain the results you want.
What People are Saying…
---